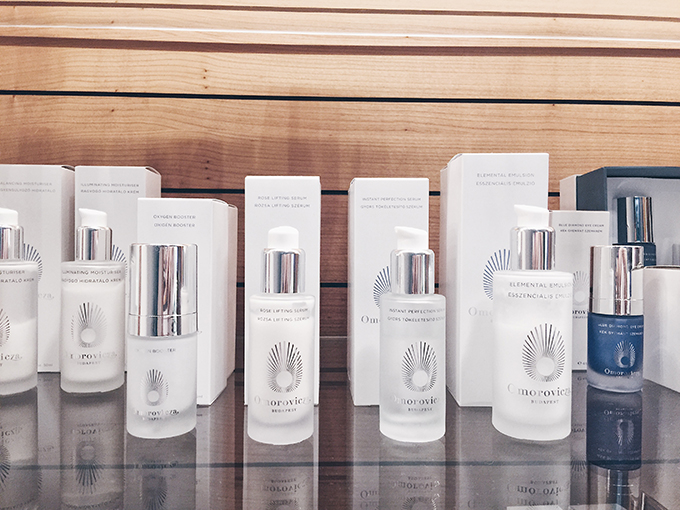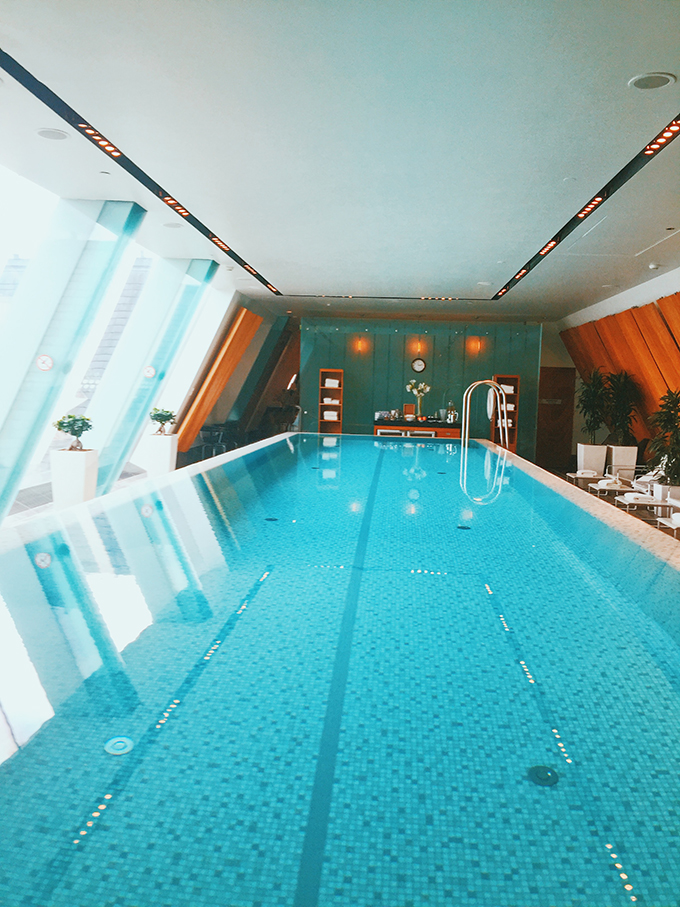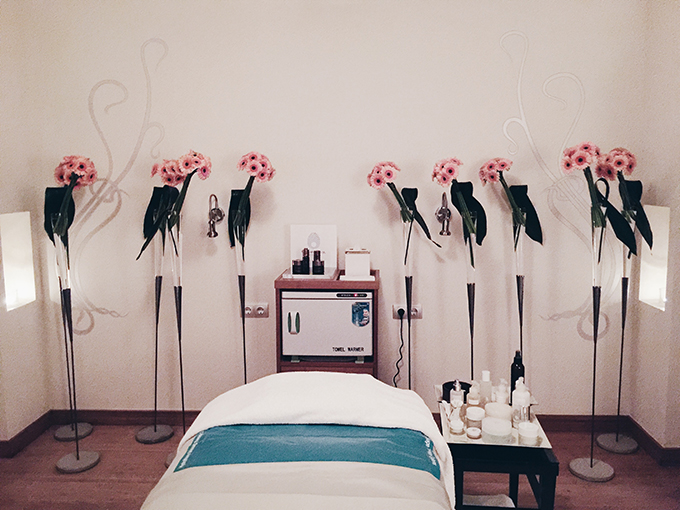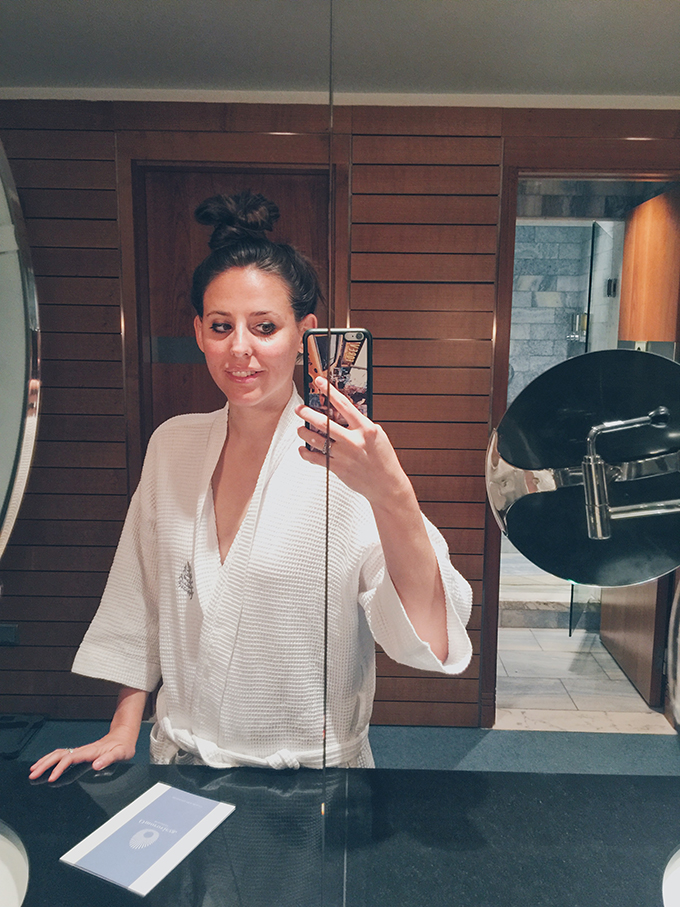 Budapest-based skincare brand Omorovicza will join forces with Four Seasons Hotel Gresham Palace Budapest and Fleurt to launch a pop up spa for Mother's Day this May. For a limited time only, clients can experience an Omorovicza facial within the serene setting of the hotel's fifth floor SPA. Budapest based florist Fleurt have designed the pop up to truly harness the tranquility of the serene and peaceful surroundings of a spa.
Az Omorovicza, budapesti székhelyű kozmetikai márka Anyák Napja alkalmából Pop Up Spa-t szervez a Four Seasons Hotel Gresham Palace-ben. A pár napos esemény alatt a vendégek egy Omorovicza arckezelésen vehetnek részt a szálloda csodálatos SPA-jában, ahol a kezelőszobát a Fleurt virágüzlet öltözteti fel az eseményre.
Omorovicza has created a facial exclusively for the event at Four Seasons Hotel Gresham Palace Budapest. The facial is designed to brighten and illuminate the complexion, beginning with a gentle peel, enriched with copper for an anti-oxidant collagen-stimulating punch. A unique facial massage soothes the senses and accelerates micro-circulation whilst a rose-and peony-scented mask plumps the epidermis to reduce the appearance of fine line and wrinkles.
Az Omorovicza az eseményre egy egyedi arckezelést állított össze a Four Seasons Hotel Gresham Palace Budapest részére, amely kizárólag a pop up ideje alatt elérhető, célja a ragyogó, egészséges arcbőr elérése. A kezelés egy gyengéd, rézzel dúsított hámlasztással kezdődik, amely igazi anti-oxidáns és kollagén stimuláló hatással bír. Ezt követi egy egyedülálló arcmasszázs, amely megnyugtatja az érzékeket, és gyorsítja a mikrokeringést, majd a bazsarózsa illatú maszk feletölti a felhámot, csökkentve az arcbőrön megjelenő finom vonalakat és a ráncokat.
Omorovicza facials combine their skincare products with a unique and modern interpretation of the traditional Hungarian facial massage technique that treats face, neck, shoulders and décolleté. The massage stimulates the lymphatic drainage, to eliminate excess fluid and toxins and increases the muscle tone and improves firmness.
Az Omorovicza az arckezelések során hatékonyan ötvözi bőrápolási termékeit a tradicionális magyar arcmasszázs technikájának modern változatával, tökéletes kényeztetést nyújtva az arc, nyak, vállak és dekoltázs bőrének. A masszázs serkenti a nyirokkeringést, így elősegíti a felesleges folyadék és méreganyagok távozását, valamint növeli az izomtónust és javítja a bőr feszességét.
The facial will last for 45 minutes and suitable for all skin types. It is priced at 80 EUR/ 25 000 HUF and is available exclusively at Four Seasons Hotel Gresham Palace Budapest between the 4th – 7th of May 2017. Each client will receive a complimentary Omorovicza beauty bag with deluxe samples after their facial.
Az arckezelés hossza 45 perc és minden bőrtípusra ajánlott, ára 80 EUR/25 000 HUF. A kezelés kizárólag a Four Seasons Hotel Gresham Palace Budapest szállodában elérhető 2017. május 4. – 7. között. A kezelés után minden vendég egy Omorovicza ajándékcsomagot kap deluxe termékmintákkal, hogy az kezelés eredménye tovább fenntartható legyen.
The perfect gift for any mother this Mother's Day. To make an appointment please call +36 1 268 5500
Tökéletes ajándék Anyák Napjára minden édesanya számára. Foglaláshoz hívja az alábbi telefonszámot: +36 1 268 5500