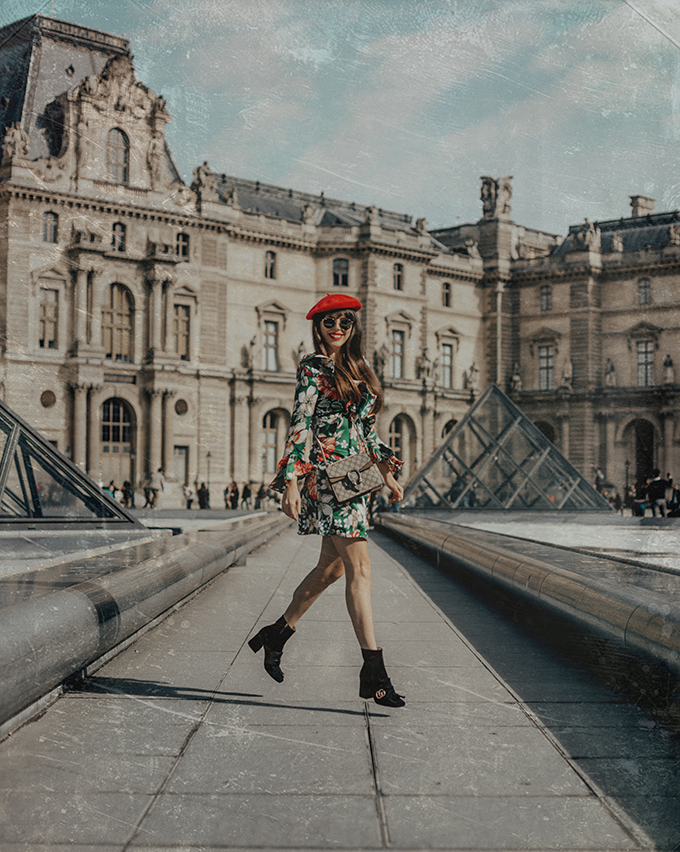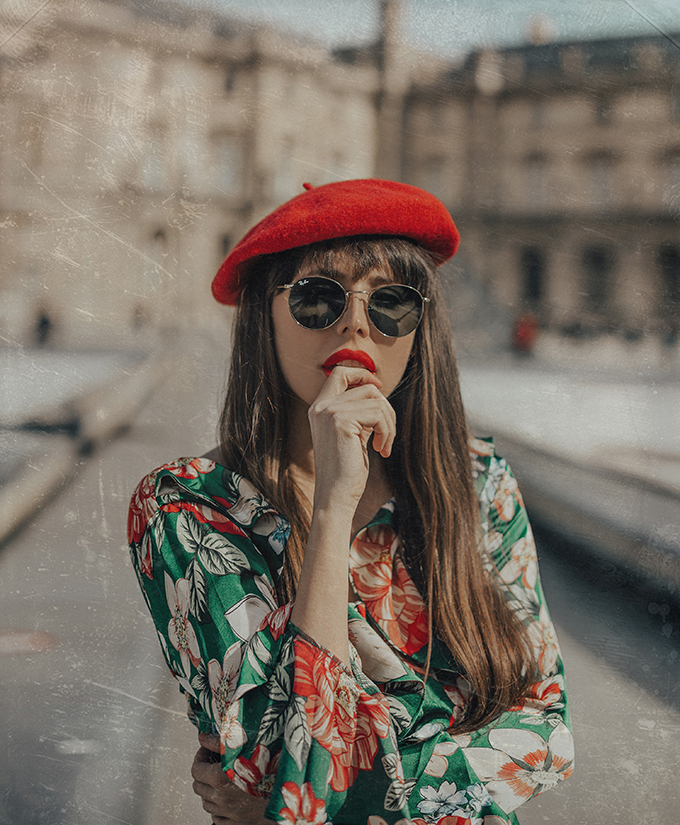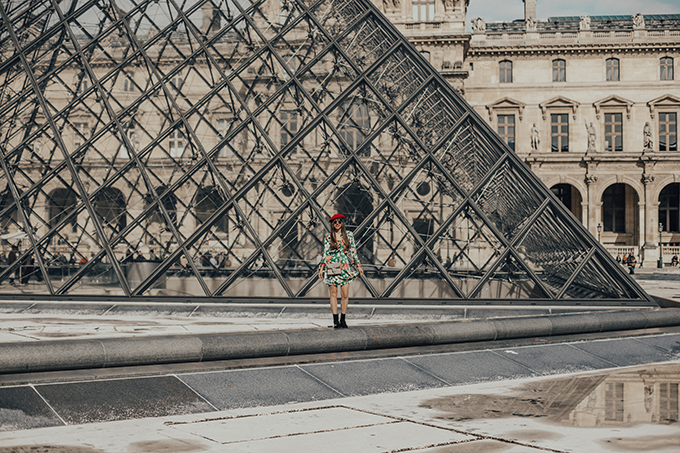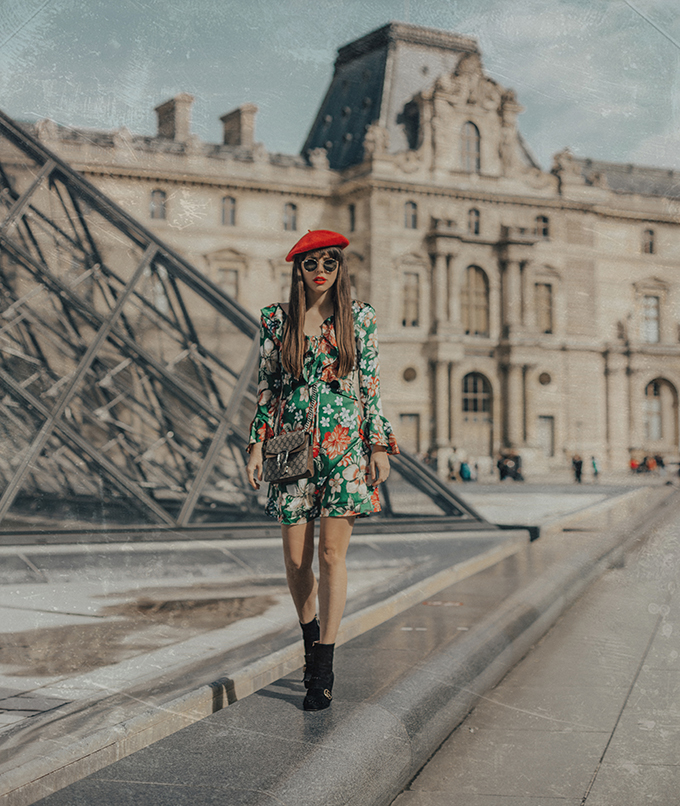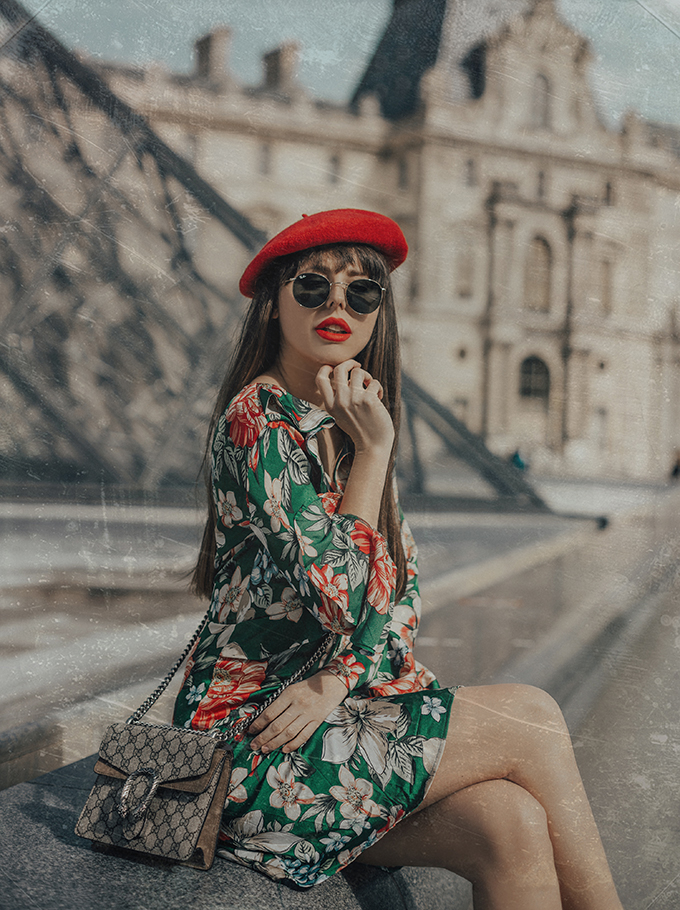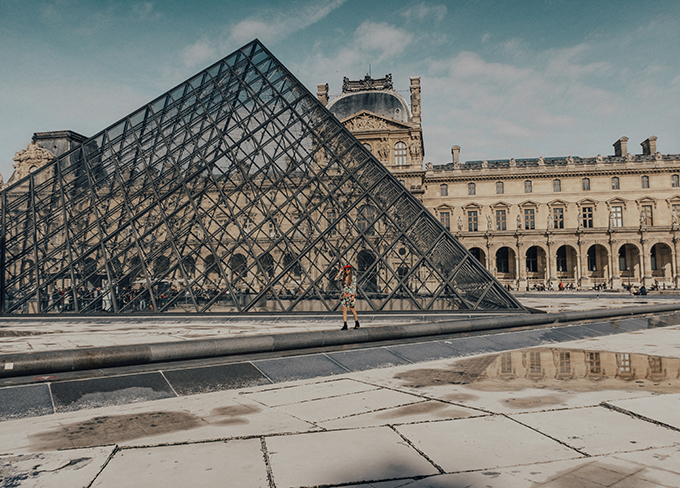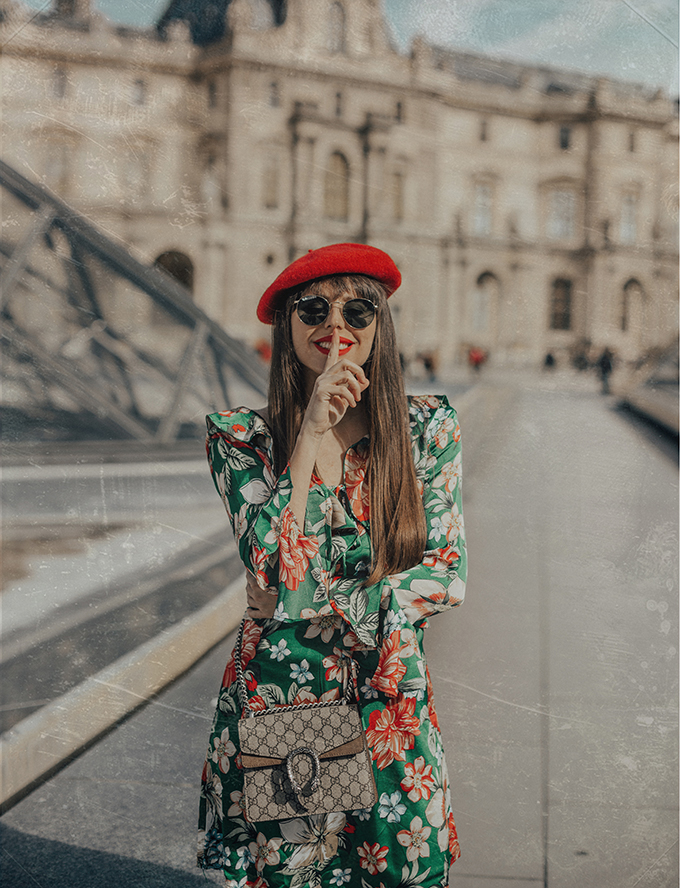 Photo by Nagy Teodora




Sziasztok Lányok!
Az idei párizsi divathét felejthetetlen élmény volt számomra. A fények városa ezer arcával kápráztatott el, és újabb és újabb gyönyörű helyszíneket kínált az outfit fotózásokra, így Nektek is kedveskedhetek egy-két csodaszép képpel :)
Az igazi francia stílust hozza Budapestre a
Maison Privé
, adta magát tehát, hogy tőlük válasszak egy élénk virágmintás ruhát amit Párizsban mutatok be. A virágminták és dzsungelminták ebben a szezonban is velünk maradnak. Amennyire kötöttnek tűnhet elsőre látásra egy ilyen színes ruha, a valóságban annyira egyszerű viselet. Hozzáillő kiegészítőkkel egy csapásra jól érezhetitek magatokat benne, nagyon nőies és vidám.  
A Louvre előtt készült képekhez a ruhát Gucci táskával és cipővel párosítottam. A tökéletes összhatáshoz természetesen elmaradhatatlan a piros rúzs és egy cuki piros berettsapka. 
Au revoir,
Festy
Hi Babes,
it was an unforgettable experience to visit Paris Fashion Week last month. The City of Lights was inspiring and enchanting at the same time. The abundance of picturesque streets and corners left me speechless. I am really happy to share with you some of the photos taken there.
The garden of Louvre was my catwalk for this outfit, for which I chose a floral dress by
Maison Privé
, the home of Parisian elegance in Budapest - it was only too tempting :) Florals and jungle prints will stay with us for the season to come, and as Spring is (hopefully) round the corner, I hope we can wear more of these feminine and colorful dresses. It might seem too much pattern in a dress, but to be honest, bold prints are easier to match than one would think. Keep the accessories to minimum and the dress will speak for itself for an effortless, stylish look. 
Here I added a cross-body and boots by Gucci for femininity, and being in Paris, I could not resist the French beret and red lipstick combination.
Au revoir,
xoxo
Festy