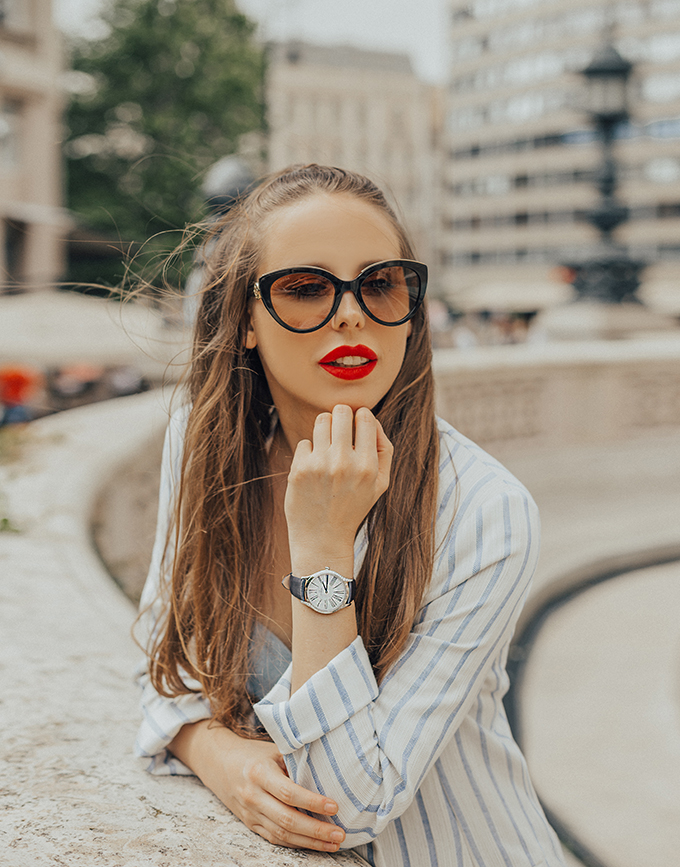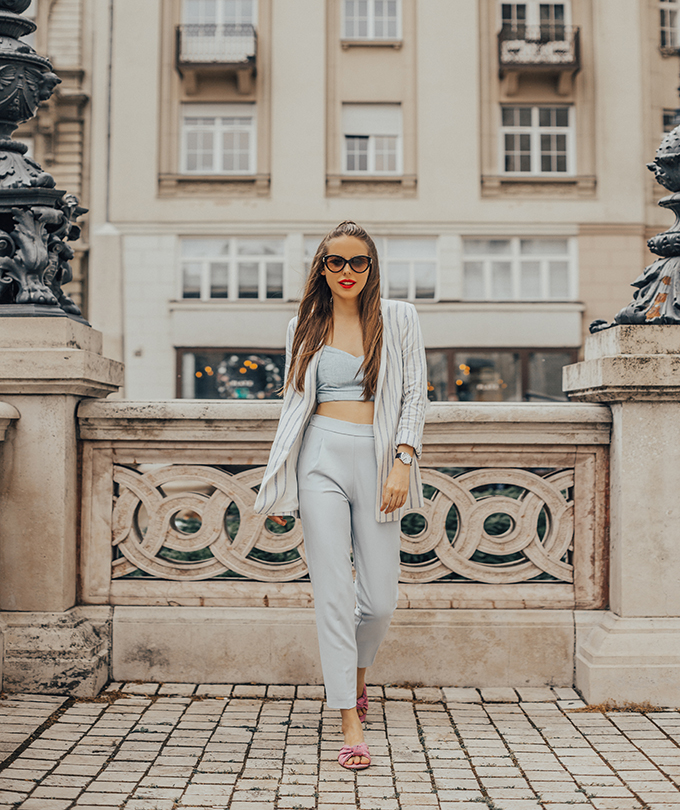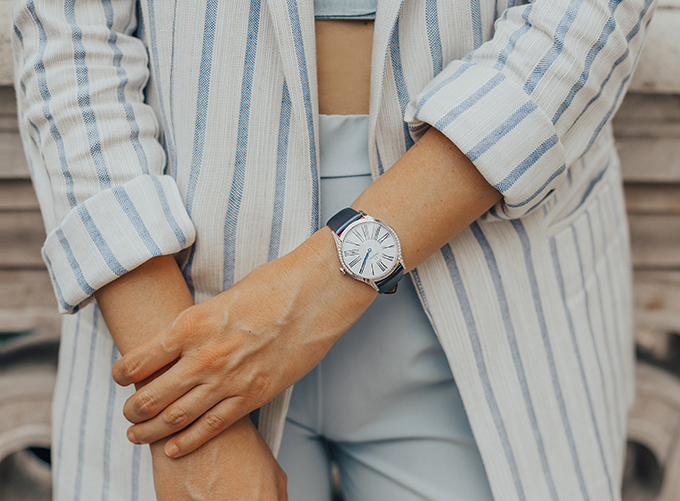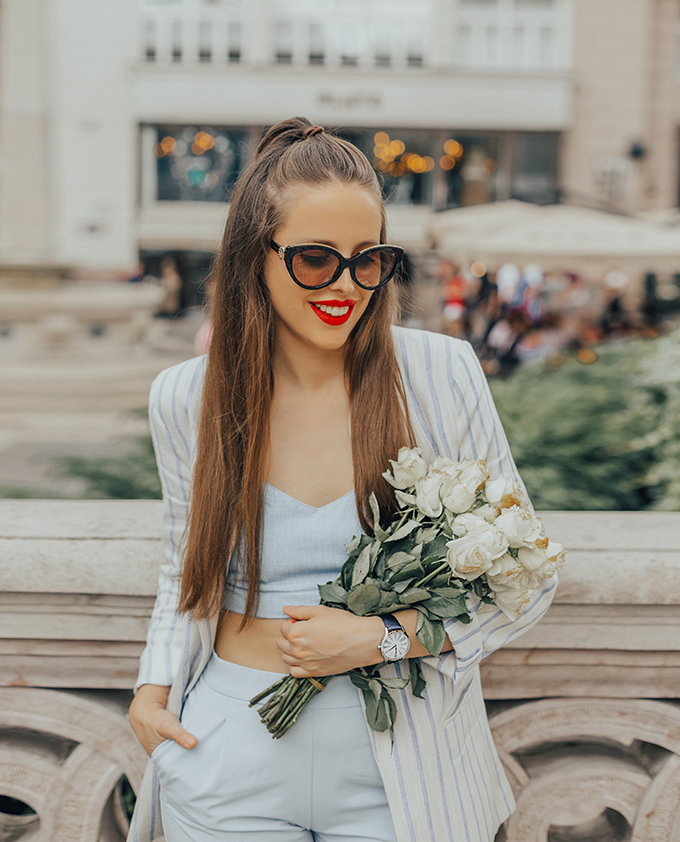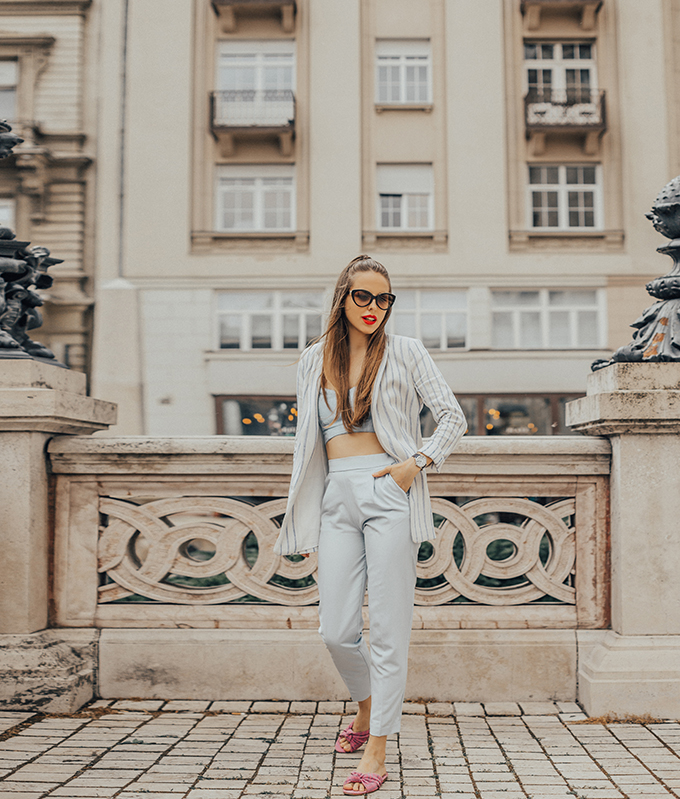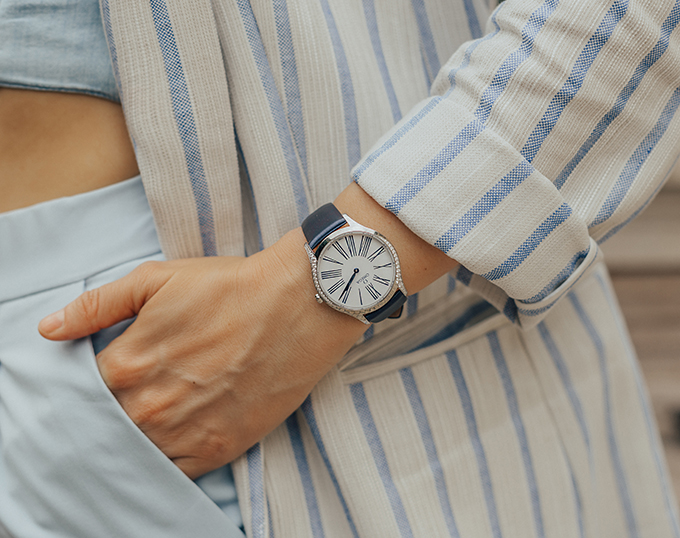 Photo by Nagy Teodora




Sziasztok!
A mai outfitem a könnyed, játékos elegancia jegyében született. Szeretem a klasszikus darabokat vidám stílusban kombinálni, nem szeretem a merev szabályokat és sziluetteket az öltözködésben. Ennek a szettnek a fénypontja az Omega különleges, kimondottan a fiatal generációnak tervezett órája, a Trésor, amelyet tavasszal mutattak be Berlinben, egy exkluzív rendezvényen, amelyre én is hivatalos voltam. Ha esetleg az Omega Trésor név ismerősen hangzik, az nem a véletlen műve, ugyanis a neves svájci óragyártó cég először 1949-ben jelentetett meg karórát ezen a néven. 
Az új Trésor könnyed, finom eleganciát képvisel, nagyon mai. A vonalvezetése kifinomult és letisztult, a számtalan választható bőr- és textilszíjjal pedig változatos, minden alkalomra megfelelő kiegészítő. Érdekesség, hogy a mostani kampány arca Kaia Gerber, aki nem más, mind Cindy Crawford lánya. Ebből is érezhető a kontinuitás az értékek terén, ugyanakkor a nyitás fiatal, minőségre és eleganciára igényes közönség felé, Cindy ugyanis húsz évig dolgozott együtt az Omegával, és most Kaia és bátyja, Presley is a márka nagykövetei lettek. Kaia egyébként, az Édesanyjához hasonlóan, nem csak gyönyörű, hanem nagyon kifinomult stílusérzékkel rendelkezik, abszolút inspirálóak a street-style outfitjei.
Puszi!
Festy
Hi Babes,
the outfit in today's post was meant to be playful elegance. I love to pair elegant pieces and add just a touch of fun and controversy to make my outfits truly me. I don't like conservative and rigid styles, and unless I'm attending a white tie event, I try to show my personality :) 
The shining star of the outfit is definitely the new Omega Trésor watch, that was launched this Spring at an exclusive event in Berlin, where I was honored to be invited. It has been an amazing experience that taught me to appreciate watchmaking craftsmanship and the beauty of Omega timepieces. The new Omega Trésor walks in the footsteps of the Trésor tradition, and similarly to its 1949 predecessor, this beautiful piece of art has all it takes to steal our hearts. It has a sophisticated design, where classic values meet contemporary expectations. The fine lines and the diamond pavings give this watch that luxurious feeling we expect from Omega, yet the small details, like the mirrored caseback or the diverse range of dial and strap colors allow today's women to express themselves and feel confident.
The face of the new timepieces is Kaia Gerber, the daughter of Cindy Crawford. This also shows us the continuity in values and tradition, as Cindy has worked with Omega for 20 years, and now Kaia and her brother, Presley also became the ambassadors of the brand. 
By the way, I personally love Kaia's style, she is not only beautiful, like her mother, but also has an impeccable sense of streetstlye too :)
xoxo
Festy