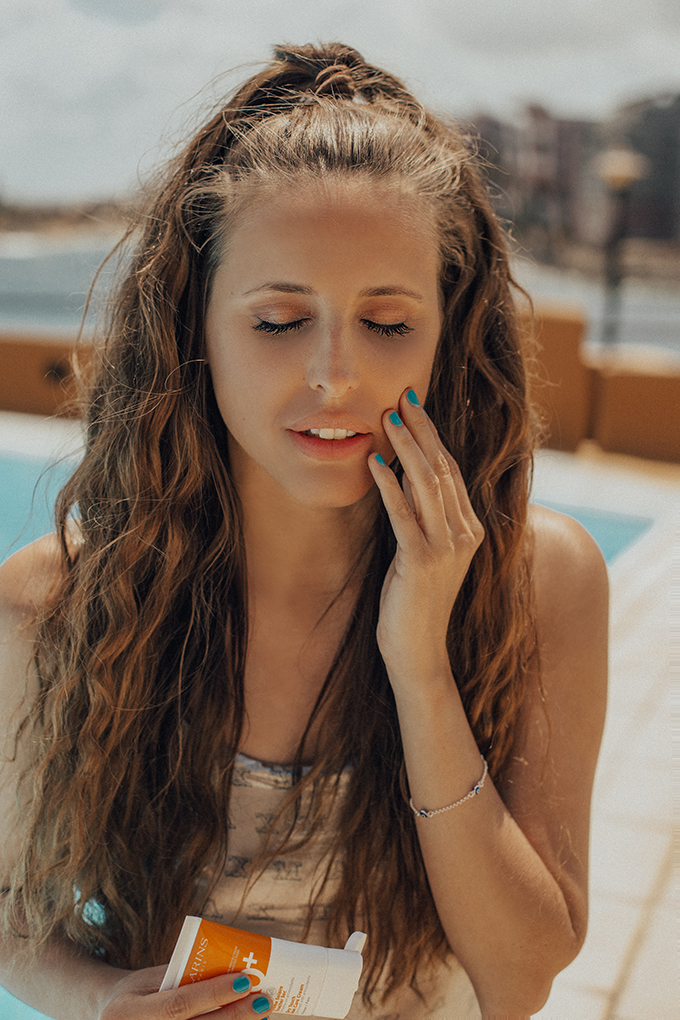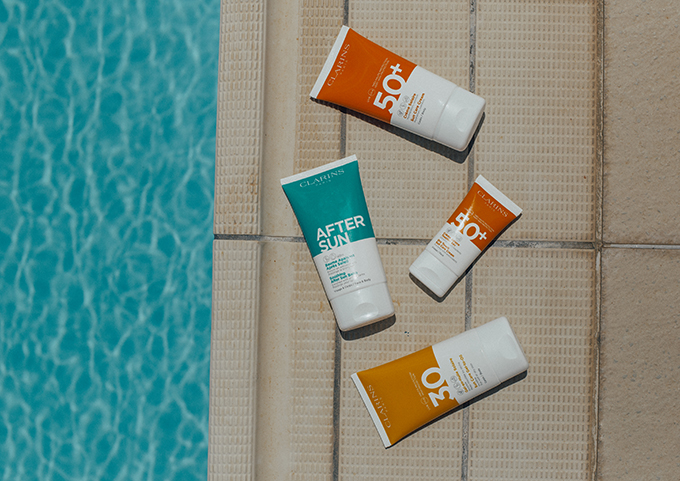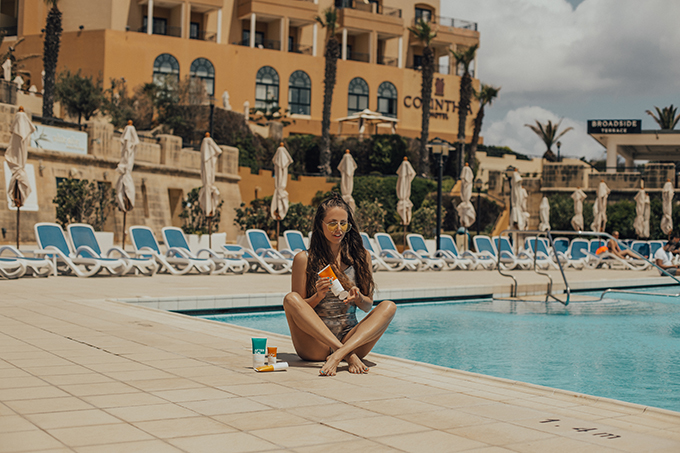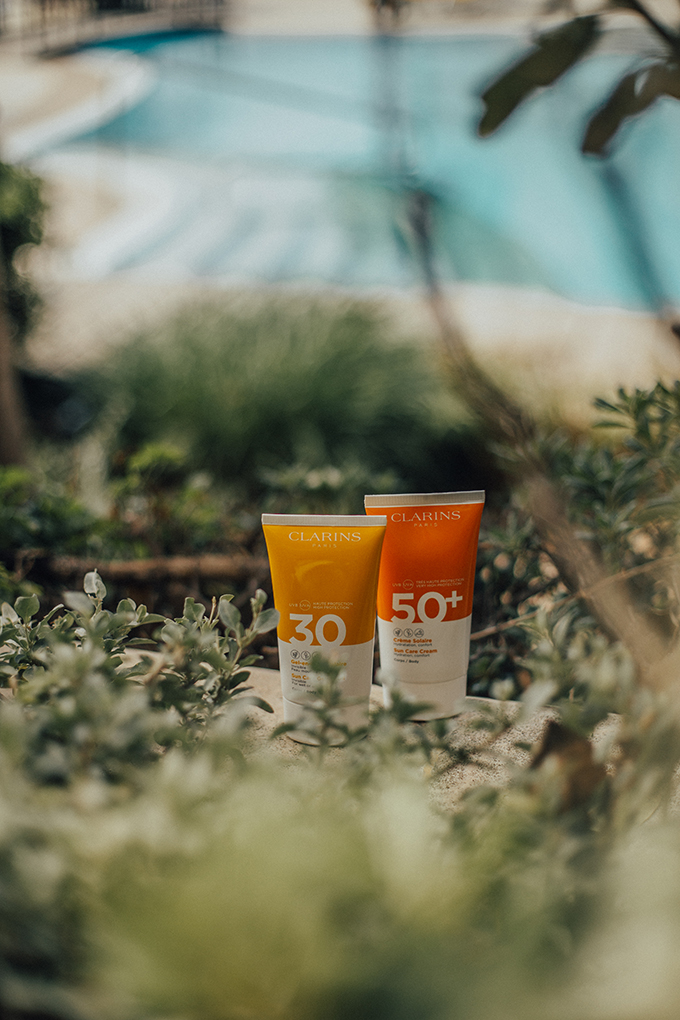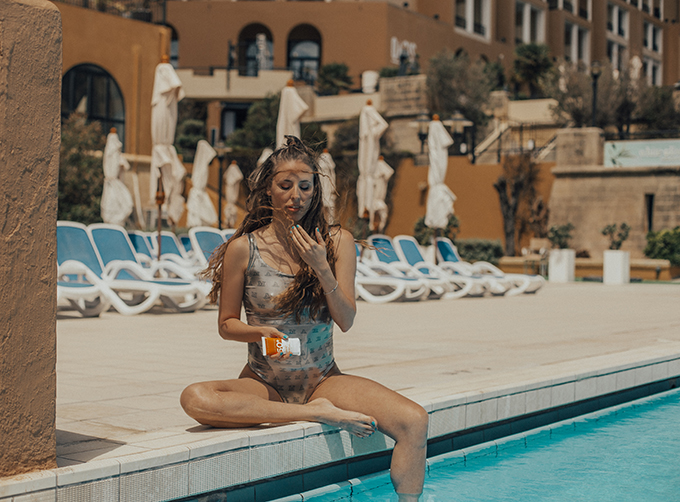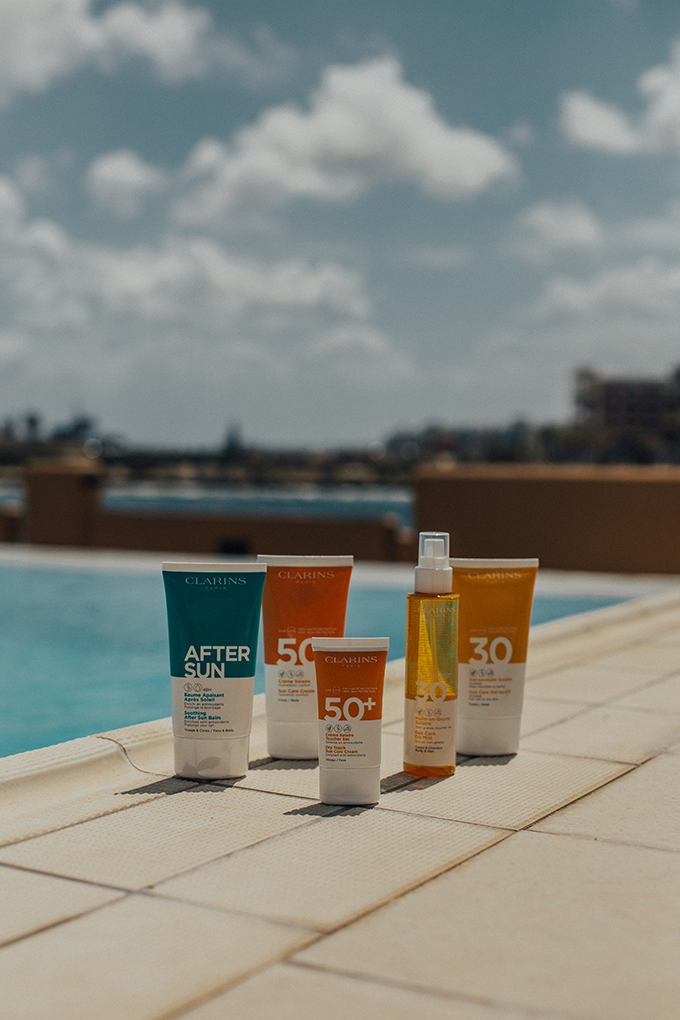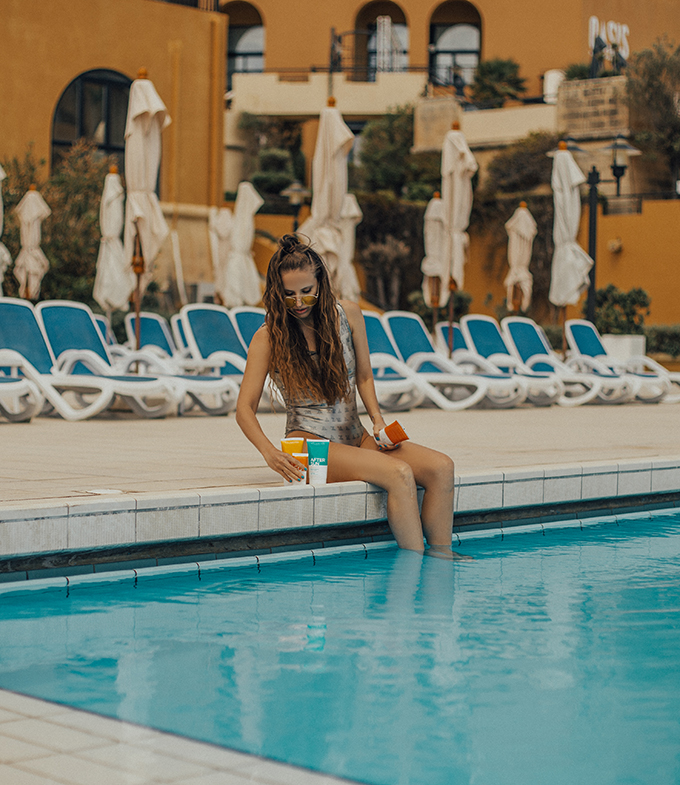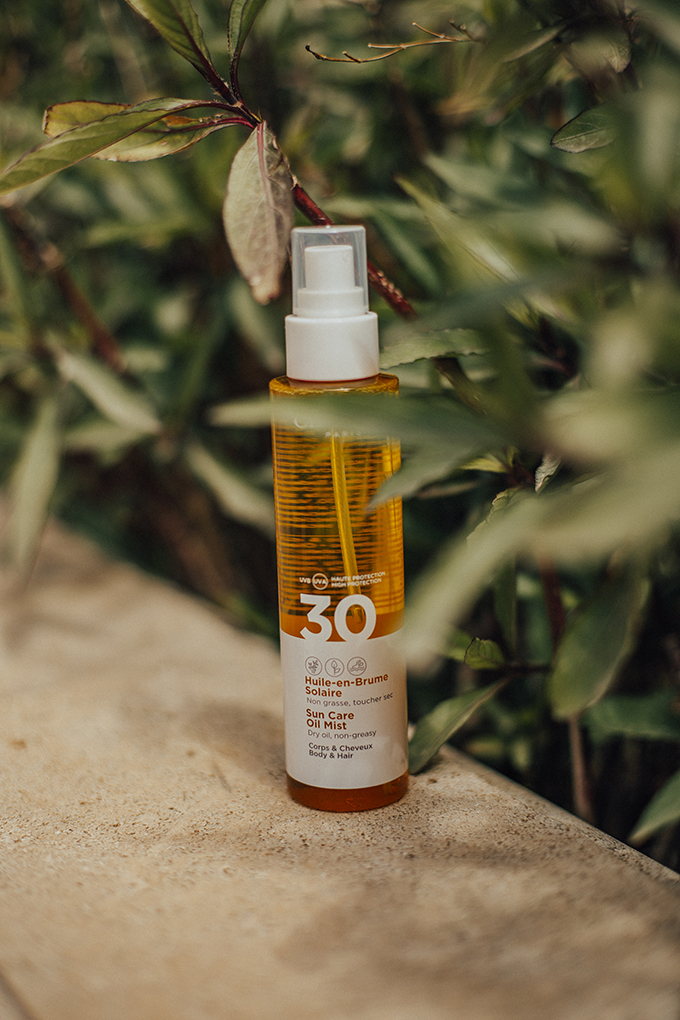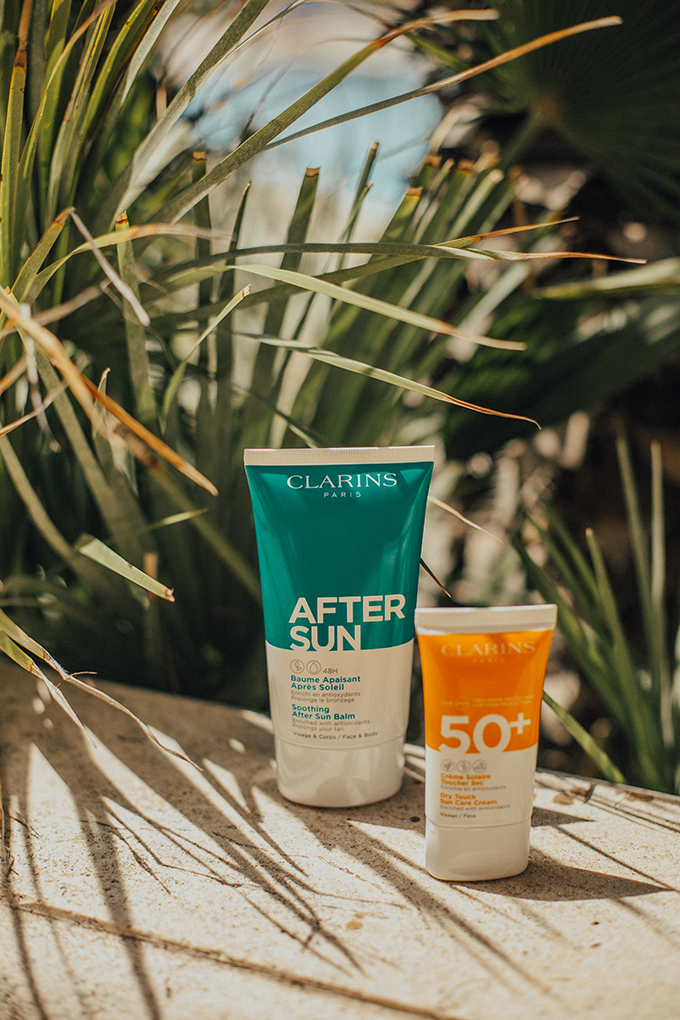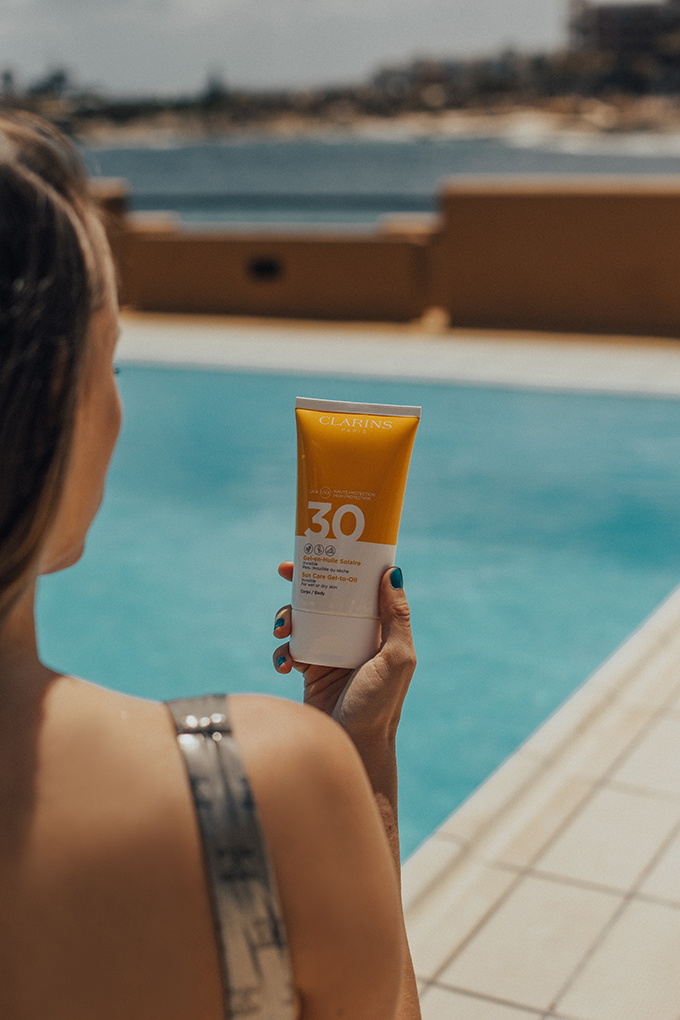 Sziasztok Lányok!
Sokszor és sokat hallhattatok már róla, hogy mennyire fontos, hogy odafigyeljünk a bőrünkre nyáron is, de higyjétek le, nem lehet eléggé hangsúlyozni ennek fontosságát. Harminc éves kor felett a bőrünk már elárulja, mennyire figyeltünk oda rá, megfelelően gondoskodtunk-e róla és magunkról az elmúlt években. Az egészséges táplálkozás és a mozgás alapvető, ahogyan a pihentető alvás is, de a magas minőségű kozmetikumokról sem feledkezhetünk meg. A lényeg, hogy a testünk és a lelkünk egy egész, minden területen támogatnunk kell, hogy a legjobb formáját nyújtsa. Ez a holisztikus szemlélet ragadott meg a francia luxus kozmetikai márka, a Clarins filozófiájában is. Szerintük a boldogság és az egészség elválaszthatatlan a szépségtől, ezért olyan, természetes kivonatokat tartalmazó termékekkel kényeztetnek minket, amelyektől minden nap szebbnek érezhetjük magunkat, és a szépségünkkel másokat is boldoggá tehetünk. 
Én Máltára vittem magammal a fényvédőket, amelyeknek a textúrája egyszerűen mesés... krémes, kényeztető, de nem ragacsos. A Clarins fényvédői a legmagasabb védelmet nyújtják a bőrömnek, miközben természetes hatóanyagaikkal és varázslatos formuláikkal ápolják és hidratálják. Szeretem bennük, hogy az arcra való krém egyáltalán nem hagy maga után semmilyen kellemetlen érzetet, így hétköznapra, smink alá is fel tudom vinni, hogy a városban és a fesztiválokon is védjen a káros sugaraktól.
Puszi!
Festy
Hi Babes,
I'm sure you've heard it all before, that when summer comes, our skin needs protection and extra care - still, this is a topic that cannot be overrepeated. Passing the magical 30 years of age our skin reveals its secrets: just like from an open book, everyone can read the lines - hopefully, not literally :) Joking apart, after 30 our skin shows visible signs of dehydration, neglect and lack of care, and the bad news is, that these are oftentimes not reversible. A healthy diet, plenty of exercise, sufficient sleep and high-quality skincare are the essentials of radiant beauty. The human body is a system that needs support in all areas equally to be able to achieve top form. This holistic view grabbed me in the philosophy of the French luxury beauty brand, Clarins: happiness and well-being are inextricably linked to beauty. Clarins was the first beauty brand to realize this vision, and I couldn't agree more. They products are filled to the brim with amazing, natural extracts and magical formulae that allow you to nurture and nourish your skin but also to feel beautiful. And if you feel healthy and beautiful, you make everyone happy around you :)
Clarins sun protection was my bet on my holiday to Malta, and I have to tell you, Girls, they have gorgeous textures: soft and creamy, yet not sticky at all. I could feel my skin hydrated and enriched, while I could relax, because I knew that the protection was impeccable. I especially liked that the facial sun screen does not leave any sticky or mouldy feeling... it's just like a light breeze, and a perfect base for make-up, so I can use it every day in the city of at the festivals to keep my skin hidrated, nourished and protected all the time. 
xoxo, Festy


Hiredtés/Ad